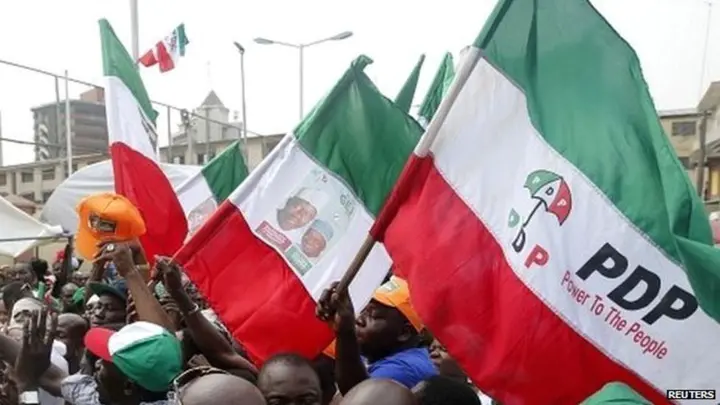 There are moves to install a former Minister of the Federal Republic, as new State Chairman of the opposition, Peoples Democratic Party, PDP in Imo State.
The move is coming barely a week to the scheduled August 1st, 2020 state congress of the party.
Some big heads in the party are pushing for the candidature of the former Minister who was one time governorship candidate of the party.
Sources who revealed details of the plot said some top notch of the party have been holding nocturnal meetings in Owerri and Abuja perfecting plans to "impose" the 68 year old politician cum industrialist as leader of the party for the next three years.
"The plans have been concluded. By next week, delegates will be communicated on the development" the source said.
Some concerned party members who spoke on condition of anonymity are aghast with the move wondering why the PDP in Imo State has to resort to imposition, a negative vice which had been identified as a factor that has plagued the party.
"We were assured of a free and fair congress. Why impose someone as Chairman of the party.There should have been a level playing ground for everyone in the contest.
"Are we going forward or backward in the party? Can an aged man lead this party to recover power from a no- nonsense, fierce and ruthless APC in Imo State?
"Look at the APC in Imo State. Nlemigbo is not up to 60 years old. Dan Nwafor who is factional Chairman is about 40. What would an aged man offer the PDP in Imo State? Can he withstand the pressure involved in rebuilding this party?
Last week, a fake list containing some elders and leaders of the party as incoming members of the State Executives went viral on social media.
As at the time of filing this report,the State Publicity Secretary was yet to debunk the fake list in circulation swelling speculation and apprehension among other contenders.
INNONEWS